Portland's Tenant Improvement Experts
Your commercial space is more than just a place of work. When you are welcoming clients, customers, and employees, the space you offer them is a statement about who you are and the quality of the services you provide. Your business deserves to have a look, feel, and function that reflects the values at the core of your enterprise and creates the maximum impact on everyone who steps into it.
When you create a more inviting space, you draw in more customers, improve your employee experience, and add value to your business. Our commercial lease tenant improvements service will help you create the ideal space for your business. After all, this is where you tell the story of what you do.
Reinvent Your Space
We've all been to generic office spaces, and we've all seen business with interiors that blow us away. The difference between the two is like night and day. One can feel impersonal and cold, and the other feels warm, welcoming, and full of possibility. With our hardworking tenant improvement contractors, Portland businesses can make sure that their businesses shine.
Our experienced team of craftsmen, construction contractors, and supervisors has turned hundreds of generic commercial spaces into inspiring custom offices personalized to each client's specific needs. We handle custom interiors for start-ups, retail spaces, doctors' and dentists' offices, daycares, schools, industrial offices, and more. Our individualized project plans offer excellent value for small and large businesses alike, so we can always find the right solution for your business.
When it comes to your business, we know that there's no time to waste. Whether you are getting ready to move in or currently occupying your space, we place a priority on executing our renovations quickly, cleanly, and safely. Our expert crews have the experience to get the job done with minimal disruption, so you can keep things running as smoothly as possible through your renovations. Moreover, we'll make sure your space is in compliance with all regulations and safety codes, so you can rest assured that your employees and customers are taken care of.
Everything You Need, All in One Place
RMH Construction is a full-service construction company, which means that we have the expertise to take on every aspect of your tenant improvement. Whether your project is mostly cosmetic or requires substantial structural overhauls, we'll take you through every step of the process with clear communication and transparency. Not only that, but we'll handle everyone involved in the project, so you only have to deal with one point of contact.
Looking to spruce up your walls with paint or wall coverings, built-in storage, new partitions, or windows? We've got you covered. Do you need custom wiring for work stations, lighting fixtures, ceiling fans, AV equipment, or smart home technology? We do that, too. We'll even handle more complex projects like HVAC installation or plumbing for new bathrooms and showers. No matter where you want to take your business space, we'll help you get there.
Reduce Your Tenant Improvement Costs with Easy Permitting Assistance
It's no secret that Portland's permitting process for renovations and new constructions can be burdensome. There are countless stories of wasted time and expense when projects have to wait for inspections or redo renovations because they failed to pass.
Our extensive project experience has allowed us to master the ins and outs of Portland's permitting and regulatory processes to make sure that things go as smoothly as possible, every time. Not only that, but we'll help you structure your project to take advantage of the tax allowance available to you, making sure your cost per square foot are as low as possible. Since tenant improvement costs can be tax deductible, this is a great way to get even more for your money. You've got a business to run! Let us take care of the bureaucracy.
Improve Form and Function
We believe that your workplace should work for you. As your employees go about their day, they should have a physical space that functionals well for the demands of your business. Our engineers and designers will take the time to understand the functional needs of your business, so we can help you design a space that works as hard as you do.
Of course, we also believe that your space should look good, too! A creative, visually appealing space isn't just more fun to be in, it helps everyone in it feel excited about what they're doing.
At RMH Construction, form and function go hand in hand. Whether you are a creative firm looking to design an inspiring space for your employees and clients, or a daycare trying to create a fun play zone that kids will love, we've got it covered. We strive to make every space look, feel, and function at its best, so you can get the most out of it every day.
Serving Portland's Business Community for 15 Years
At RMH Construction, we have dedicated our careers to providing the Portland community with superior value for high-quality construction services. Because we are business owners ourselves, we understand how important it is to get the most for your money. When you work with us, you get the improvements you want the first time, so you never have to pay for the same project twice.
Likewise, we are committed to creating personal relationships with all of our customers. After all, we are all members of the same community. By working together, we can help Portland grow for everyone.
When it comes to tenant improvement contractors, Portland businesses know they can count on RMH Construction. Give us a call today at (503) 896-2233 or toll-free at (800) 555-5445 to start making your dream a reality.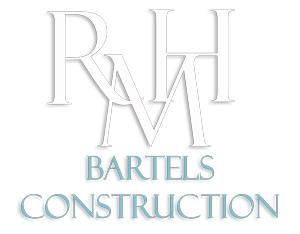 OR CCB-155223 WA- METROOAC915DO
Location & Hours
55 SE Main St, Portland, OR 97214
Get Directions >
Hours 9am to 5pm
503-896-2233